What a great shot. Love the colors and all of it looks great!
Is that Lovin's Spanish Moon, how is it?
I loved the Spanish moon x Gpa's Stash so much I just popped some Midnight Moonlight from her.
Thanks, and yes it is lovins Spanish moon, it is sweet with a touch of gas, and the colors are more purple than you can see with the camera. She is a creeper as well.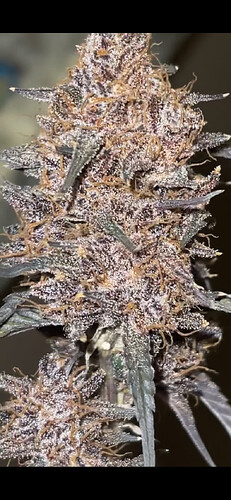 I grew this as well. AMAZING plant ! I had one that was red. Everything and I mean everything went red and it smelled like raisins, Thunderbird wine and gas. I lost it but I have two seeds left to run.