There's a couple pics of it floating around on here already. Check the Show Off Your Buds and Bud of the Month contests threads!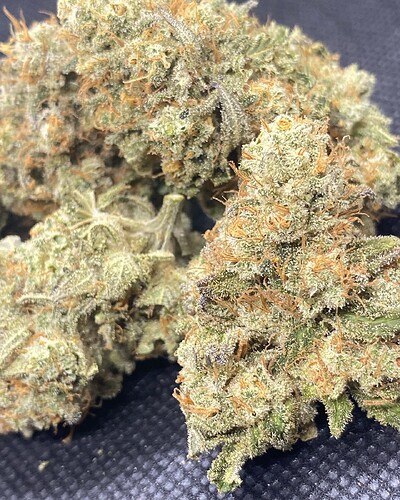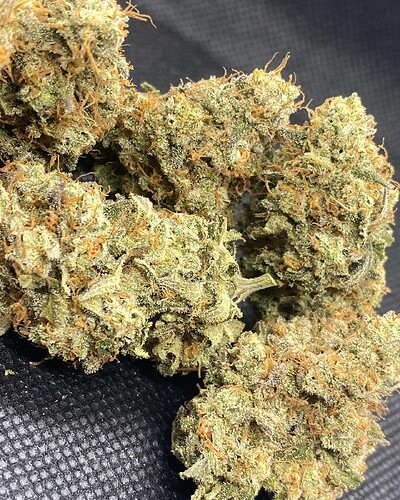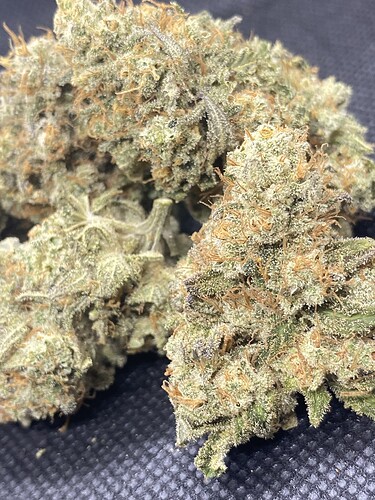 Let's try this again

had to go way back in my phone to find these couple of pictures mine had a lovely orange sandalwood undertones of fresh apples
Grows like a champ
Did it have any adverse effects in that short time period?
I chopped her right away. I didn't want the pollen everywhere.
Beaut!



Love to see a healthy plant !
Wow…a real looker!!!



Really have wondered about these, looks like some killer flower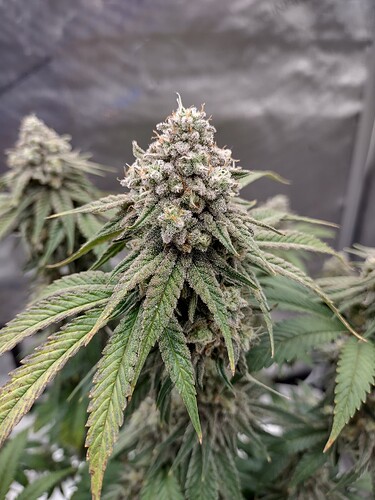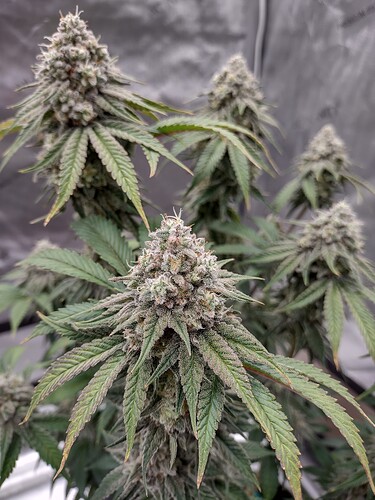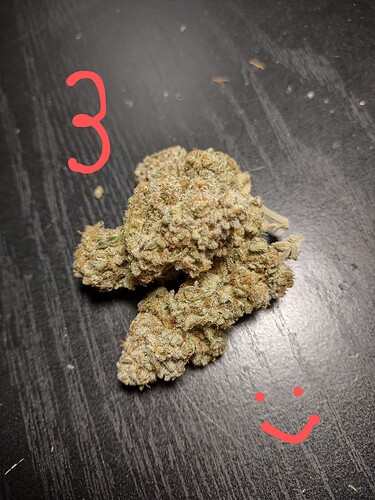 Here's my keeper cut of apples and oranges. Planted the whole pack and this pheno was the best by far b
Those late nanners often don't and late stage flowers aren't fertile. However, it's better safe than sorry. Especially of there's other plants around in earlier stages of flower
In all honesty I see most plants, no matter what strain or breeder pop a nana or two from day 65-77(late flower), I think it could be due to light stress or the plants last ditch effort to pollinate itself for survival. Just what I've seen over the years. Obviously tons of variables and outside factors that can also contribute to a plant popping a nana, as long as it's not happening at day 30 I'm not to phased.

I agree, late nanners are no big deal.
A ton of early fem Dutch genetics were made using plants that nanner'd late. That expression has stuck around. In t nature most cannabis gives a small amount of male flowers at various stages depending on region and environmental stress triggers