Share pictures and metrics on your latest harvests.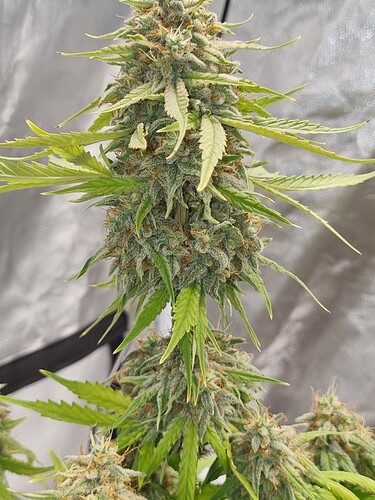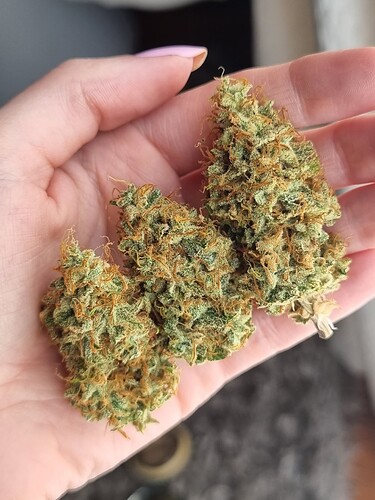 My first autoflower grow - Pina haze


It had beautiful fruity terps and packed a punch


Grown in orgasoilux organic soil and water


Didnt want to do too much because I know autoflowers can be sensitive

Looks great!

I ran the Pina x Zweet and it was the standout lady in the cycle. That Pina has something special she brings to crosses.
Agreed!






Last round of Planet of the Grapes Auto. Turned out pretty nice. I'm a big fan of the POTG Auto!!!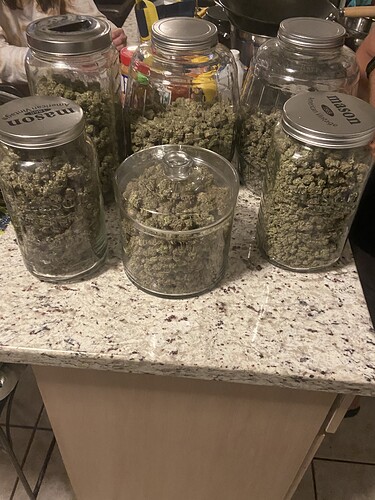 I pulled 5.5 out of a 67 sq ft room, 402 cubic ft with ceilings height of 6 ft. Seems to be about our normal yield for this room, most we have gotten is 6 out of there. Memberberry, blueberry Obama, banana ice pop, Spanish moon and ghost train haze.

happy growing everyone! (Two other jars not included in this pic)
Love that pic with the orange background.@Terpytee great job!
Thank you james!